It used to be that the power to become a business that was built on systems—businesses that are representative of the B quadrant in the Cashflow Quadrant—rested with a few. The barrier to entry was high. It was expensive and risky. Of course, the payoff for success was big, which was why many people tried. Unfortunately, many failed.
Today, thanks to the internet, the world is changing. Almost anyone can build a systems-based business online—if they know-how.
This post will give you a number of ideas on how to build a business.
But first, let's discuss why building a business in the B quadrant is so powerful.
The best kind of income
Generally speaking, there are three kinds of income…and they are not created equal.
Earned income is the income that employees and self-employed people make. This often means exchanging your time for money. It is the highest-taxed income with very little provisions for tax breaks.
Portfolio income is income made through capital gains. You hear people who earn portfolio income say things like, "buy low and sell high." Good advice if you can make it happen. It also is taxed high and requires active management. It can also be risky because you often have little control over whether something goes up or down in value.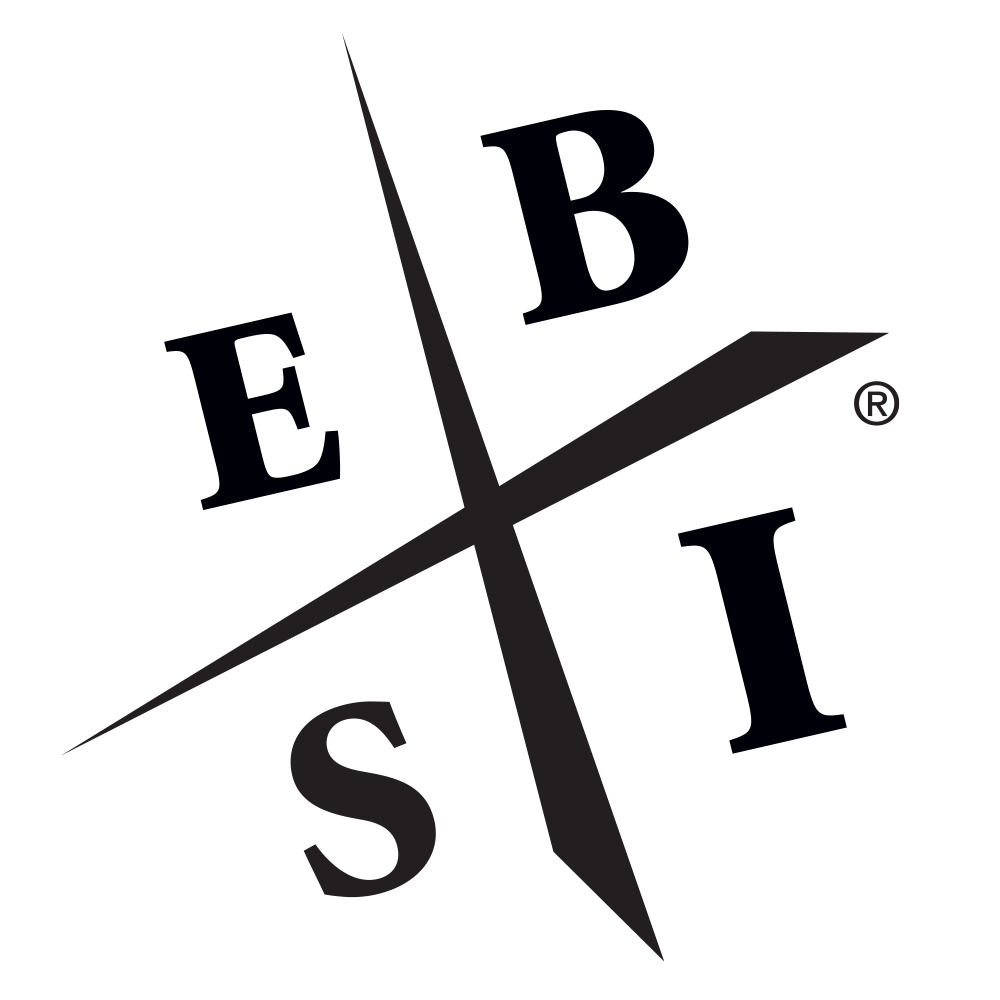 RICH DAD'S CASHFLOW QUADRANT
Passive income is the income business owners and investors (those on the right side of the CASHFLOW Quadrant) make. It is the best form of income. Why? Because it is the lowest-taxed income, puts money in your pocket even when you're not actively working, and has many tax advantages. If you want to be rich, you need to master the art of passive income. Thankfully, there are many ways to make passive income online.
See also: 10 things smart people do
The power of an internet business system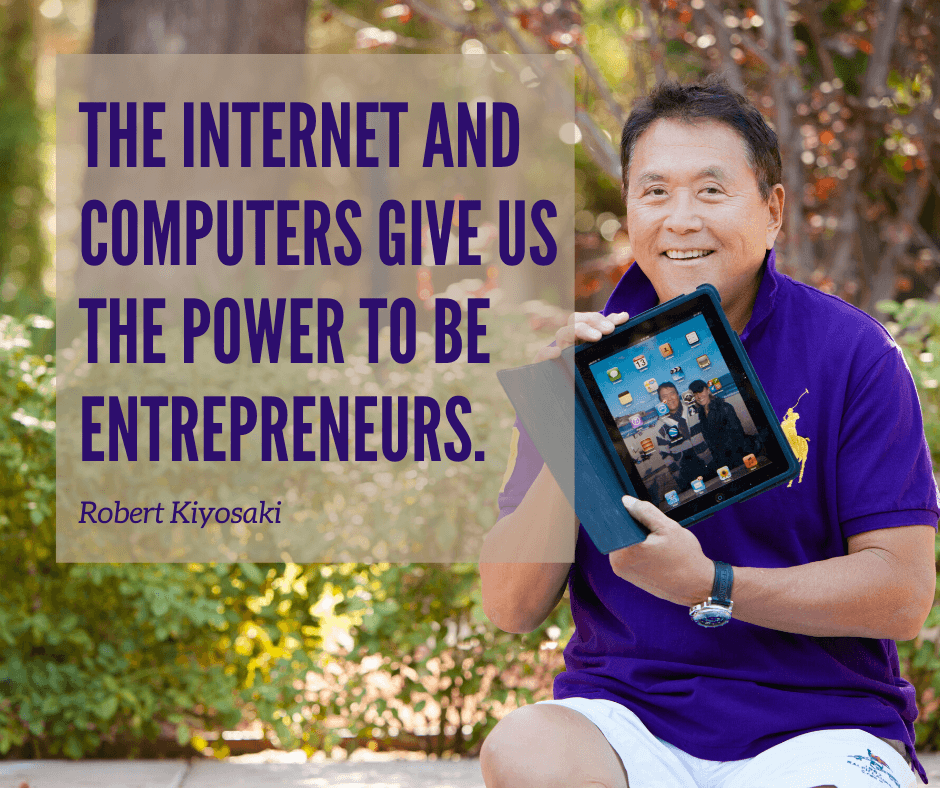 The internet and computers give us the power to be entrepreneurs. The computer runs your business' systems. It gives you the ability to communicate and market online through email and social media. It gives you the tools for accounting and access to legal advice. The computer lets you search the whole world for manufacturers. And if you want to learn something, you can easily Google it or watch a video on YouTube. The cost of education is near zero…and the possibilities are endless.
Today, it is easier than ever to build a successful business online that provides cash flow even while you're sleeping.
But most people don't take advantage of this. Why?
The digital entrepreneur's most powerful tool
Though the computer is a powerful tool for the digital entrepreneur, it is not the brain. It is only the system. The entrepreneur is the brains and must still provide leadership to build a self-sustaining system.
Not understanding this is why so many digital entrepreneurs fail. They have the technology, but they don't have the smarts. Rather than build a B-quadrant business, they often build an S-quadrant business. They create a job that they own, but not a business. It requires them and their time to exist. If they are not working—often bring the midnight oil—they aren't making money.
A truly digital business, however, does not need the founder and owner to work in order to make money. The business system continues to run no matter what.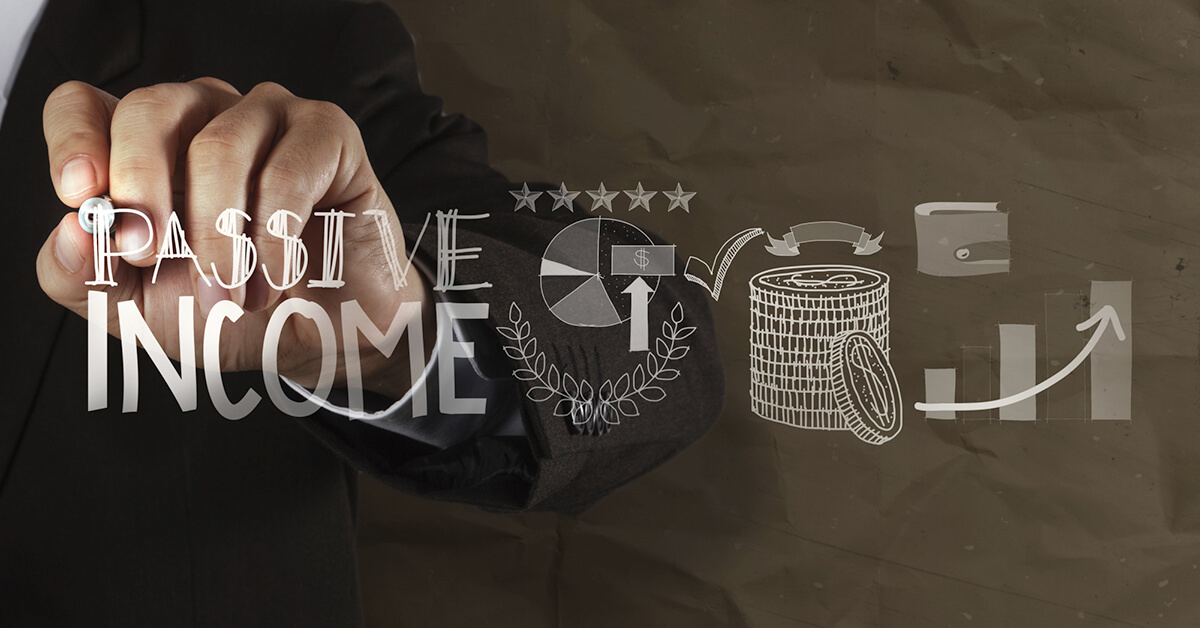 This is true even for businesses that seem like they would require the work of the owner. For instance, if you are a freelance writer, it may seem like you'd need to spend your time writing in order to make money. But the most successful freelancers actually do very little work. Rather they build a system where they utilize subcontractors to do the work. The owner of the business spends his or her time building a big network of customers and scaling the business. This is the foundation of an agency model—it is a system of business, not a job that you own. And that is the difference between someone focused on earned income and someone focused on passive income.
Why your system is the key to success
The human body is a system of systems. So is a business. The human body is made up of a circulatory system, respiratory system, digestive system, and so on. If one of those systems stops, there is a good chance the body will be crippled or die. The same is true with a business.
The B-I Triangle is a system for building a great business that any entrepreneur should be familiar with. In the internet age, all of the components of the B-I Triangle can be accelerated at a much lower cost.
Adapting the B-I Triangle to make money online
For instance, it used to be that communicating for a business was very expensive. You had to invest in hardware like phone systems, fax machines, and copiers to do internal communications. To reach your customers, you had to do advertising that was very expensive.
See also: How to Invest Using Other People's Money
Today, for practically nothing, you can email around the world, text on your phone, Zoom internationally, and use social media to advertise. And all of these things can be set up in an instant. In fact, in a post-COVID 19 world, these things are even expected from your clients.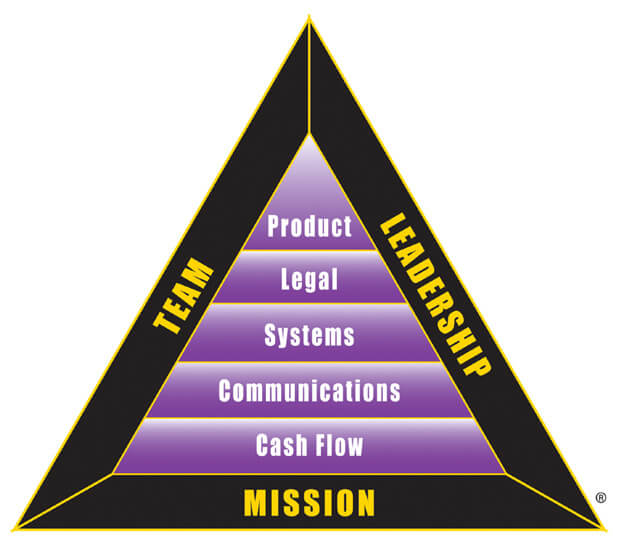 The same with systems. Say you wanted to share information with teams across the world a little over a decade ago. You had to invest in an expensive server system. Now, you can use the cloud to share documents and work collaboratively for free with services like Google Docs and Slack. Or say you wanted to sell products via a catalog. You had to invest in cumbersome order systems, people to man the phones, and a vast supply chain. Today, you can utilize a site like Amazon.com to list, sell, and fulfill your orders—and you can be up and running in a matter of days.
The point is that though the barrier to entry is lower than ever, you must still understand the fundamental systems you need in place to run a successful business. And you must have the brains to find and build out those systems in a sustainable way in the digital world.
9 Ways You Can Make Money Online
There are many types of internet businesses that you can build, but I thought I'd share a few of them with you in this post. This is not a comprehensive list, but it is a place where you can start. This is not a comprehensive overview, but just a place to start. See something you like? Go deep and do your research. Each of these has tons of resources you can dig into online.
Real estate wholesaling

Real estate wholesaling is the art of finding a deal, getting it under contract, and then finding another buyer who wants the deal—for a fee. Essentially, you're selling the contract. The beauty of real estate wholesaling is that you don't need a lot of money to get started, but you can make a lot of money doing it.

If you want to learn more in-depth about real estate wholesaling, I encourage you to read "The Rich Dad Beginners Guide to Wholesale Real Estate".

The internet is perfect for making money through real estate wholesaling.

For one, you can easily search and find properties online through sites like Zillow, Redfin, and more. Craigslist is also a very good place to look.

Second, you can create a website where you list your property contracts for sale, build a large database, and email market.

The goal of a mature online real estate wholesaling business is to have investors coming to you, not need to search them out. Additionally, you can turn this into a passive income business by building enough volume to hire employees that find the deals for you.

Find your first real estate investment property

When I first started the real estate business, it was very time-intensive. You had to work with a realtor to go over many listings or attend auctions and investing clubs to get hot leads on great properties.

Today, you can do all these things online, often setting up alerts that come to you when properties that are in your criteria are listed. Using sites like Zillow and Redfin, you can find just about any property in any city that you might be interested in…you can even easily connect with a realtor from that area.

Real estate is the ultimate passive income game too. Once you find a property that cash flows, you can hire a manager to manage it and it puts money in your pocket each month…and has great tax benefits.

If you want to learn more about finding your first investment property, check out my ebook, "How To Buy Your First Investment Property".

See also: Rat called Magawa Awarded Prestigious Gold Medal for Landmine Detection

Stock investing

Long gone are the days of needing a broker in order to buy and sell stocks. If paper assets are your thing (they're not mine), you can easily and quickly set up an online account to do so on sites like TD Ameritrade, E-Trade, and more.

What's more, finding the information you need to make smart bets on stocks is easier than ever. A subscription to a few financial publications, free newsletters, and simple Google searches can put you light years ahead of other investors and traders.

Want to dig deeper? Download the ebook "Rat Race Escape Plan" from my trusted advisor, Andy Tanner.

Investing in Cryptocurrencies

If you don't like stocks, you might want to consider something more exotic…such as cryptocurrency investing. BitCoin, Ethereum, and hundreds of other cryptocurrencies provide a new and exciting way to make money online in this constantly evolving field. If you want to learn more, check out our partner Rocket Fuel and their Crypto Series.

Sell physical products on Amazon, eBay, or your own store

You might think that Amazon is just for big retailers, but the reality is there are millions of small businesses that sell products on the platform. In fact, one of the biggest markets for small businesses to sell their products online.

If you already have a physical product to sell, great! If not, there are actually tons of generic items (think plastic hangers) that you can find to sell on the platform, and you can easily find manufacturers to create them on demand and ship to order.

If this sounds of interest to you, check out this course by our partner Amazing Selling Machine. It's the best one out there.

If you're big into niche products, you can also check out selling on sites like eBay and Etsy. In fact, the secondary sneaker market is massive on eBay. One of my friend's teenagers is planning his own sneaker business on the platform as we speak. If you had been enterprising during COVID-19, you would have made masks and sold them on Etsy. Those things are selling like hotcakes.

Finally, if you want ultimate control, you can set up an e-commerce site for yourself with eas on platforms like WooCommerce and Shopify.

Create a cash-flowing content machine

Content is king…and if you do it right, can build an empire. There are lots of ways you can go here.

Consider offering your services by creating content for others. Get a big enough client base and hire subcontractors to fulfill the work. You can do that through sites like LinkedIn, Upwork, Craigslist, and more. Once you have your subcontractor bench full, just fill it up with work.

Another great source of passive income is by creating info products like courses to sell and productize your expertise. Online learning is huge, and if you have great and proven expertise, people will pay to learn from you. The best part is there are many membership platforms out there that you can subscribe to where you can easily host your content and manage your members. Don't want to go even that far? Learn how to make money on Amazon just by publishing your expertise through Kindle with the Kindle Cash Flow class. The best part about info products is that once you create them, they make you money without needing to do any more work.

Affiliate marketing

Another great way to make money online is by creating an affiliate blog of your own or publishing on affiliate platforms. If you've never heard of affiliate marketing, you should definitely check it out. Essentially you create content around other people's products and services, and if there is a sale from your affiliate link, you get a portion of the revenue. It has to be good content and provide true value, but once you are a respected affiliate marketer, you have no trouble building relationships to sell.

If you're wondering how much money you can make, just look up names such as Matthew Woodward, Pat Flynn, Rae Hoffman, and you'll see what we are talking about. Two of the most popular and high converting affiliate platforms are Amazon on and ClickBank. Why not give these a try for a start?

Become a consultant

Do you know the intricacies of search engines or have sales and technical skills in platforms such as Google Ads, Facebook Advertising, or LinkedIn? Then maybe becoming a small-business consultant is your way to create money online.

Today, businesses in every industry are popping up like mushrooms and all of them could use your expertise. Depending on your depth of knowledge and level of experience, business owners will pay you to provide guidance on how to build or expand their businesses using online systems.

Building websites, creating content calendars, growing email lists are only a few systems small-business owners need help with. The only question is, do you know how?

Become a coach

Similar to the way a consultant provides guidance on strategy and implementation of the business solution, a coach can be a very profitable way to make money online.

My rich dad was my first coach. He helped me see roadblocks ahead where I couldn't see them. He gave me constructive criticism where I needed it but also encouraging words of wisdom where it was appropriate.

If you have a can-do attitude with serious methods to help others improve their lives, joining the ranks of professional and personal coaching could be a great career path.

Be a virtual assistant

Do you think most online jobs require a little too much work? No worries; list yourself as a virtual assistant (VA) and complete simple day-to-day tasks for your clients. As a VA, you'll need to know the basics of Microsoft Word, Excel, and other software that are essential to carry out simple data entry tasks. You can also establish your own VA agency by subcontracting out your work and leveraging systems to really rake in profits. Again, you can list your services on sites like Upwork, Craigslist, Fiverr, and more.

Flip domains

If you've got a creative mind and come up with short and sweet domain names, then people will pay you a fortune to have them in their possession. A lot of people get into the business of domain flipping since it requires very little time and investment.

You can purchase an attractive domain name at its registration price and resell it for a profit. However, like every other online business, this too would require you to do some homework before spending money. Head over to websites like Sedo.co.uk, Afternic.com, and other domain auction sites to get an idea of what might be popular for domain names.

To list your domains for sale, just head on over to Flippa, Buy Domains, GoDaddy Auctions for starters. Think of it like real estate investing, but not as risky.

See also: I'd be going for Master's after law school – 78-year-old fresh law graduate

Become an Internet researcher

One of the best things about spending time browsing the web is the vast amount of knowledge you gather, let's say as a "side effect." If you think you know about a lot in an industry niche, why not build a business around it? People pay top dollar to freelancers to research stuff on the web. Or do data mining, to call it in other words.

All you need is a laptop, a good Internet connection, and a staff consisting of remote researchers from countries like the Philippines and India. It's always a good idea to focus on a couple of niches and become a specialist. That way you can deliver the best results to your clients, who would happily refer you to others.

Everyone from marketers to political groups or attorneys to college professors require researching services. That's a shortlist of who you can add to your client Rolodex.
How to Make Money Online
There you have it.
MAKE MONEY FROM HOME
Don't rely on a job or the government to put money in your pocket. Take control and discover how you can make money online from home.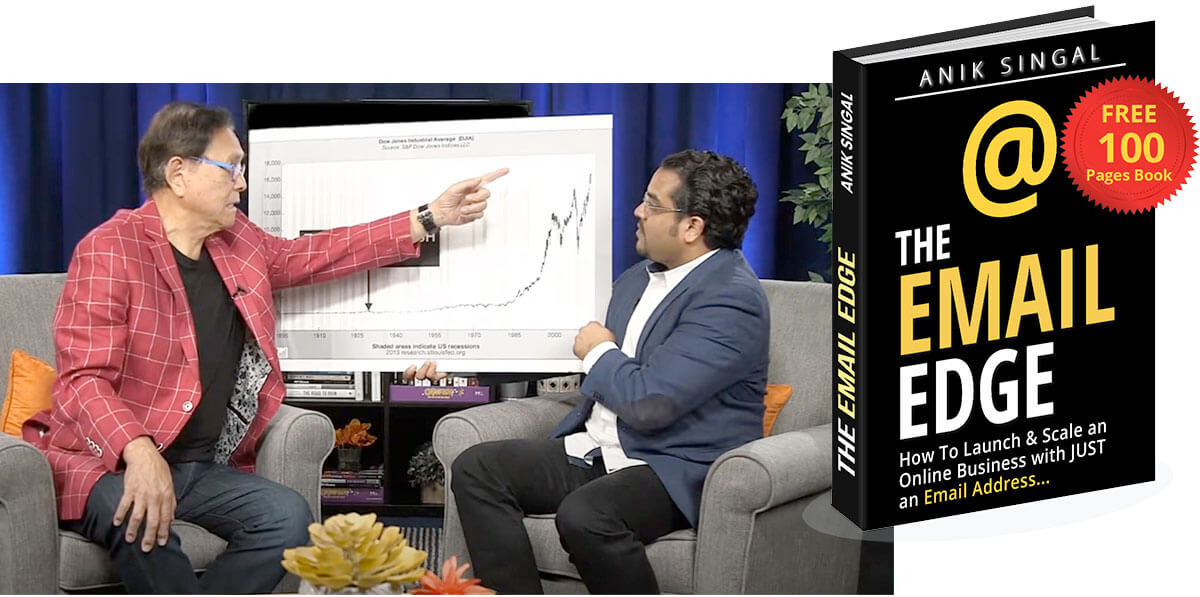 To summarize, here are a few ways to make money online:
Real estate wholesaling
Find your first real estate investment property
Stock investing
Investing in Cryptocurrencies
Sell physical products on Amazon, eBay, or your own store
Create a cash-flowing content machine
Affiliate marketing
Become a consultant
Become a coach
Be a virtual assistant
Flip domains
Become an Internet researcher
So, how are you going to start?
Still not sure? Take our quick quiz and discover the next step for you to take.