In August 2021, YouTube declared that it would begin paying YouTube Shorts makers $10,000 month to month as compensation for making invigorating and engaging content. In any case, they need to meet a few necessities to be qualified for the Shorts Fund.
If Shorts is available in your country, then you've passed the first eligibility test. So, what next? Well, your Shorts need to have high engagements. Depending on the number of views, creators can earn between $100 and $10,000.
Furthermore, the videos need to be original; you cannot make a video on TikTok and post it on YouTube.
Okay, now that we have those out of the way, here are six ways to make your Shorts more exciting and original:
1. Spice up your videos with music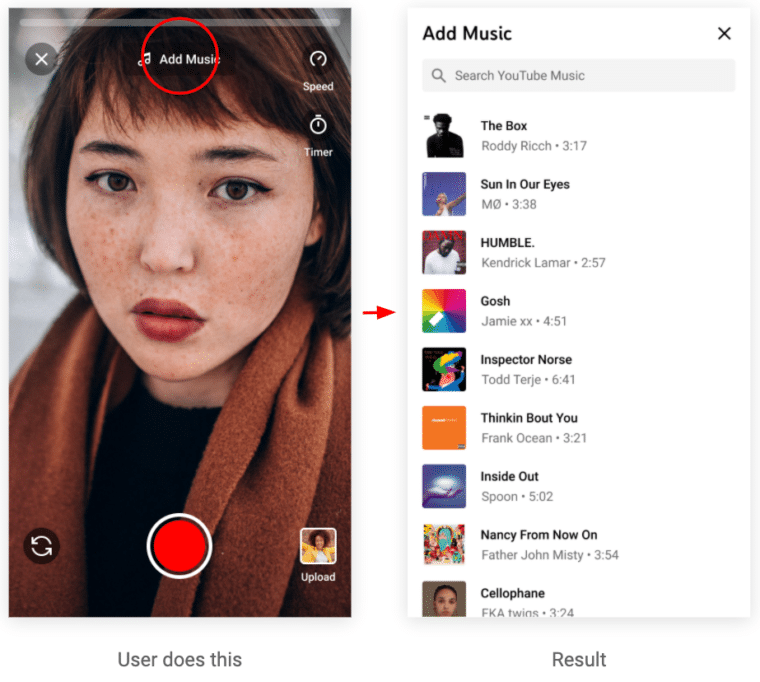 What's that saying about music being food for the soul again? Without background music, your Shorts might be boring. YouTube Shorts lets you add music to your content by tapping the Add Music icon at the center of the top bar. It will take you to a music library that allows you to select one of the preset songs or songs by famous artists. Interestingly, you can add audio from other YouTube videos to your Shorts. A list of most commonly used Shorts songs is available, meaning you're spoilt for choice.
Whether your content is dull or cheerful, music is a great way to spice up your Shorts life.
2. Add texts to your videos
Little tweaks can make enormous differences. Okay, proverbial sayings out of the way. One way to emphasize your points, spice up your videos, or pass your ideas across better is by adding texts to your Shorts content. You can add different text styles and modify them with varying colors, alignments, and widths, among other options.
3. Import videos from your phone's gallery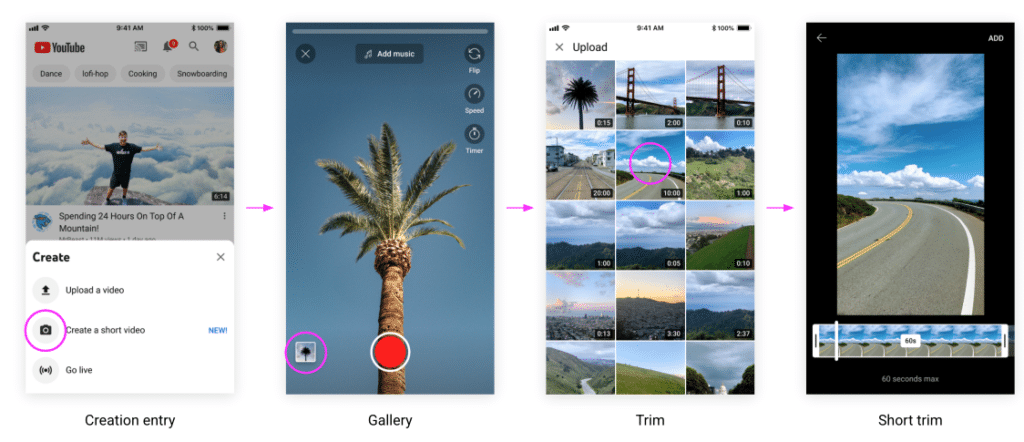 Who says you have to do a live recording? If there's a pre-recorded video you believe will be perfect for your Shorts, you can import it from your gallery. All you need to do is click on the gallery button at the bottom left corner of the record screen, select the video, edit with music or text, and then upload.
4. Adjust video speed to suit your idea better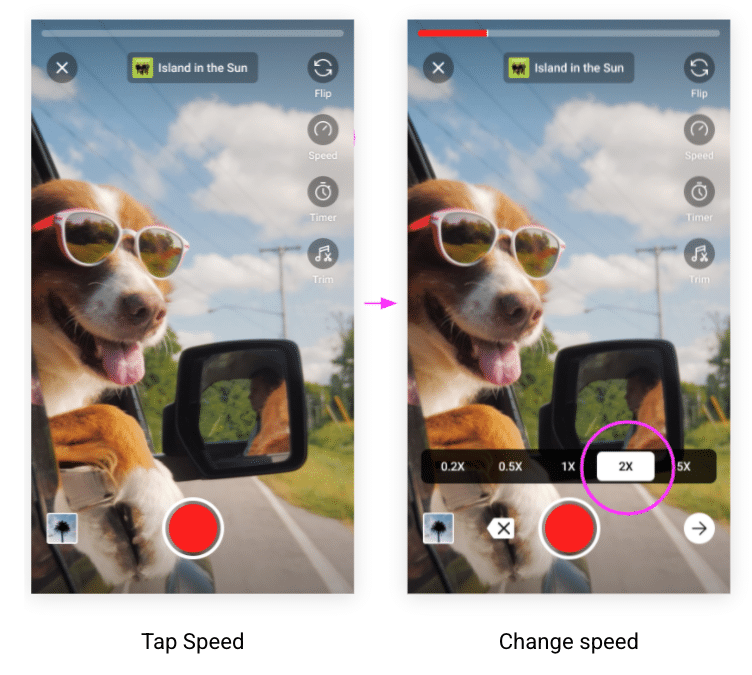 Who doesn't like some slo-mo or break-neck speed effect? Of course, what you use depends on what you're trying to achieve. YouTube Shorts lets you experiment with recording speed. With five possible speed options, you can generate slow-mo or speed-up effects by using the "Speed" button.
5. String multiple video clips together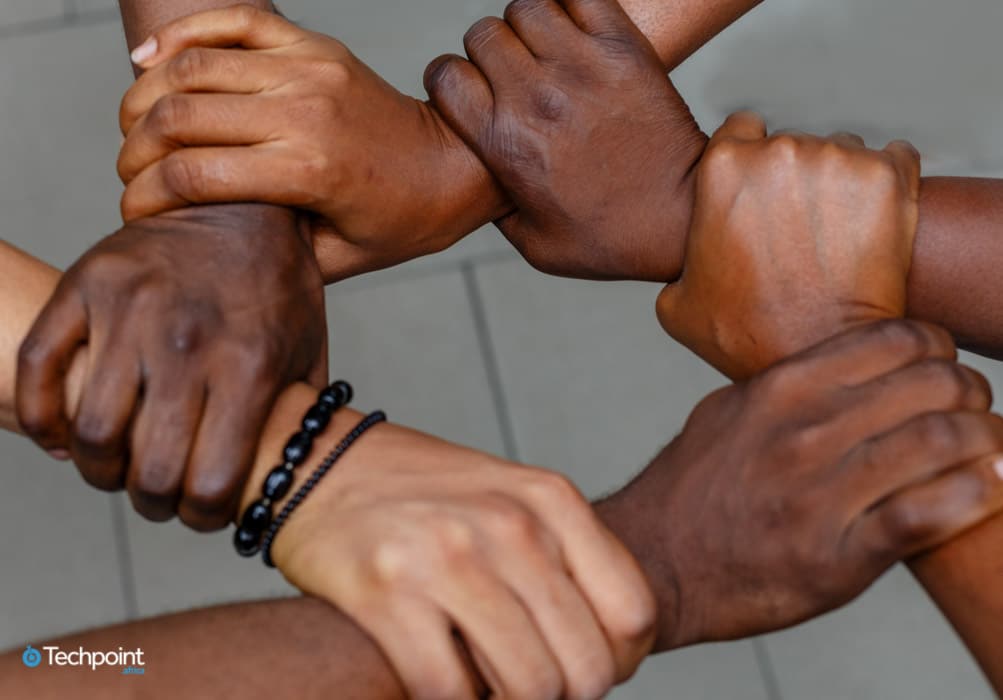 Do you know the saying "the more, the merrier"? It's not just for owambe food and drinks; it can apply to your Shorts content too. The multi-segment camera on YouTube Shorts allows you to string multiple video clips together, eliminating the need for an external editor. All you need to do is release the record button while shooting to pause the video and resume recording when you push the button again.
6. Make your video eye-catching with video filters
First impressions matter in job interviews as much as they do in content creation. The way your content is presented matters as much, or dare I say, even more than your content. To make your videos more visually appealing, you can switch to varying filters in the recording and editing screens within the Shorts Camera. The filters also change the outlook of a video by color-correcting footage and enhancing the look and feel.
People often talk about the similarity between YouTube Shorts and video platforms like TikTok. But there's money to be made here, so let's stop the scrutiny for a moment and help creators build their content businesses.
For context, YouTube Shorts launched in September 2020, allowing users to make catchy 60-second videos on their mobile phones. In May 2021, YouTube announced via a blog post that $100 million Short Funds would be distributed to Shorts content creators whose videos receive massive engagements between 2021 and 2022.